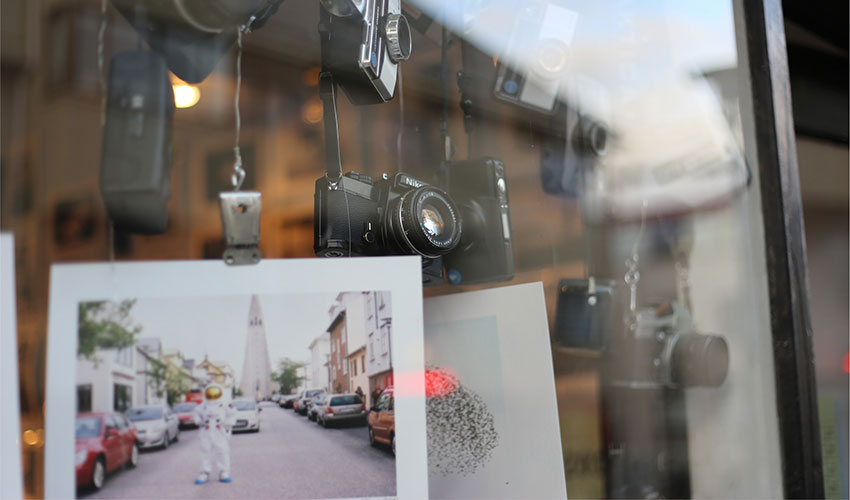 Course number: 085012
Course length: 3.0 day(s)
Certification: The CompTIA PDI+™ Certification course is designed to help you prepare for the PD0-001 exam. Attending this course and using this student guide will help you prepare for certification. You should also refer to the exam objectives to see how they map to the course content.
Course Objective: You will install, repair, configure, troubleshoot, optimize, and perform preventative maintenance of computer peripherals such as printers, scanners, copiers, and multi-function devices.
Target Student: This course is targeted toward individuals interested in the technologies and service of equipment associated with document reproduction and imaging. This course will also benefit individuals who are interested in developing entry-level skills with specific reference to the service and support of printers, scanners, copiers, fax machines, and multi-function devices. This course provides vendor-neutral basic knowledge, which can be developed based on vendor-specific knowledge.
Prerequisites: The students should be familiar with computers, networks, and printing. In addition, it is recommended to have basic troubleshooting or problem solving and analytical skills. Some basic knowledge on personal computers and MS Windows XP or Vista is preferred.
Hardware Requirements
Each student and the instructor will require one computer. The class is designed for each student to work at a student lab station that should consist of one desktop computer. If possible, you can provide other hardware items for students to install. The specifications for the desktop computer, as well as a list of other hardware items you will need to provide, are listed below.
Minimum of 512 MB of RAM for each computer.
40 GB or larger hard disk drive for each student and instructor computer.
Pentium IV 800 MHz of CPU or higher.
VGA or higher resolution video card and monitor.
Mouse or compatible tracking device.
12x (or faster) CD-ROM drive.
Windows Vista installed on all computers.
All computers should have an Internet connection.
Network adapter and network cable.
Display system to project the instructor's computer screen.
An inkjet printer in working condition with an empty color cartridge.
A new recycled inkjet color cartridge that is compatible with the inkjet printer.
A laser printer in working condition (network printer).
A laser printer with an empty toner cartridge.
A new toner cartridge that is compatible with the laser printer.
A scanner in working condition.
A network multi-function device in working condition with print, scan, and copy functions.
A dismantled inkjet printer.
A dismantled laser printer.
A dismantled scanner.
A dismantled multi-function device.
A DHCP server is available on the network.
A computer with Windows Vista with the IP address not configured.
A computer with Windows XP with the IP address not configured.
A service manual of a printer.
Tools to perform maintenance on printing and document imaging devices.
Software Requirements
Each computer requires the following software:
Microsoft® Windows XP™ Professional with Service Pack 2 or later.
Microsoft® Windows Vista™ Business Edition.
Course Objectives
Upon successful completion of this course, students will be able to:
identify the basic printer types and color models.
identify the basic concepts of electromechanics.
identify the basic technologies employed in inkjet printers.
identify the basic technologies employed in Laser/LED printers.
identify and use appropriate inkjet and laser printer consumables.
identify the basic technologies employed in scanners.
identify the basic technologies employed in multi-function devices.
connect a printer/scanner to a computer and install the drivers.
identify the network communication technologies required to connect a printer, scanner, or an MFD to a network.
connect printers and scanners to a network.
maintain printing and document imaging devices.
troubleshoot printers and scanners.
ensure a safe work environment.
interact with customers professionally.
Course Content
Lesson 1: Introducing Printers
Topic 1A: Evolution of Printing
Topic 1B: Color Theory Fundamentals
Lesson 2: Introducing Electromechanics
Topic 2A: Basics of Electricity
Topic 2B: Electrical Components
Topic 2C: Mechanical Components
Topic 2D: Electromechanical Components
Lesson 3: Exploring Inkjet Printers
Topic 3A: Inkjet Printer Components
Topic 3B: The Inkjet Print Process
Lesson 4: Exploring Laser/LED Printers
Topic 4A: Laser/LED Printer Components
Topic 4B: The Laser/LED Printing Process
Lesson 5: Managing Printer Consumables
Topic 5A: Replace Ink and Toner Cartridges
Topic 5B: Identify Appropriate Print Media
Lesson 6: Exploring Scanners
Topic 6A: Scanner Components
Topic 6B: The Process of Scanning
Lesson 7: Exploring Multi-Function Devices
Topic 7A: Multi-Function Device Components
Topic 7B: Functions of an MFD
Lesson 8: Installing Printers and Scanners
Topic 8A: Identify the Connectivity Components
Topic 8B: Install a Plug-and-Play Printer/Scanner
Topic 8C: Install Printer/Scanner Drivers Manually
Lesson 9: Introducing Network Communication Technologies
Topic 9A: Identify Basic Network Concepts
Topic 9B: Identify Basic Wireless Network Technologies
Topic 9C: Configure Client IP Addresses
Lesson 10: Setting Up Printers and Scanners on a Network
Topic 10A: Set Up a Network Printer Connection
Topic 10B: Set Up a Scanner Connection on a Network
Lesson 11: Maintaining Printing and Document Imaging Devices
Topic 11A: Examine Maintenance Tools and Service Documentation
Topic 11B: Maintain Printers and Scanners
Lesson 12: Troubleshooting Printing and Document Imaging Devices
Topic 12A: Identify Troubleshooting Methodologies
Topic 12B: Troubleshoot Printers
Topic 12C: Troubleshoot Scanners
Topic 12D: Troubleshoot Connectivity Issues
Lesson 13: Ensuring a Safe Work Environment
Topic 13A: Prevent Electrical Hazards
Topic 13B: Ensure Environmental Safety
Lesson 14: Interacting with Customers Professionally
Topic 14A: Communicate Effectively
Topic 14B: Demonstrate Professional Conduct