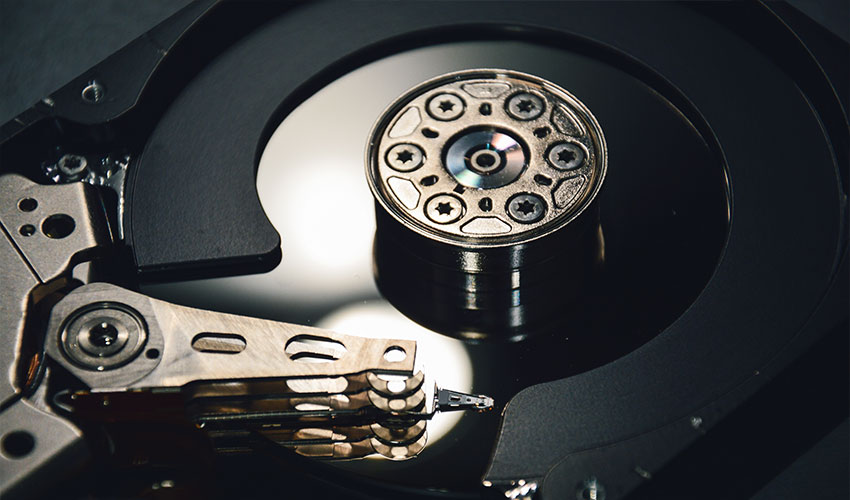 Course Specifications
Course number: 085187
Course length: 5.0 day(s)
Course Description
Course Objective: You will gain knowledge of storage concepts, components, and the ability to work on a storage networking environment.
Target Student: This course is targeted at network or system administrators whose responsibilities include working with and supporting various storage technologies; storage professionals who have a minimum of 12 months hands-on technical storage experience; or IT Managers who need a thorough understanding of current storage technologies.
Prerequisites: Students taking this course should have basic computer skills with knowledge in any operating system and familiarity with network components. In addition, we recommend that they hold the CompTIA® A+®, CompTIA® Network+®, or CompTIA® Server+® certification or have equivalent skills and knowledge. Students can take the following Element K courses:
CompTIA® A+® Certification: A Comprehensive Approach for All 2009 Exam Objectives (Windows® 7)
CompTIA® Network+® (Exam N10-005)
CompTIA® Server+® Certification (2009 Objectives)
Hardware Requirements
For this course, you will need one instructor computer. Student computers are optional and are only needed to run the course assessments from the interactive CD-ROM. The instructor computer will need the following minimum hardware configuration:
PC with Intel® Pentium® IV 1 GHz processor or higher
1 GB of RAM or higher
DVD-ROM drive
Generic monitor (1024 x 768)
DirectX 9 graphics device with WDDM 1.0 or higher driver
Display system to project the instructor's computer screen
Software Requirements
Each computer requires the following software:
Microsoft® Windows® 7.
Microsoft® Office 2003 or later on the instructor's computer (only Microsoft® Office PowerPoint is required for this course).
Course Objectives
Upon successful completion of this course, students will be able to:
examine the fundamentals of storage and network technologies.
describe physical networking hardware.
examine disk technologies.
identify removable media technologies.
describe modular storage arrays and disk enclosures.
examine storage network connectors and cabling.
describe storage architectures.
describe Ethernet network technologies.
describe an FC SAN.
describe storage management.
describe storage network implementation.
identify storage virtualization concepts, technologies, and techniques.
examine storage network management.
evaluate storage performance.
describe storage network security.
Course Content
Lesson 1: Exploring Storage and Networking Fundamentals
Topic 1A: Storage Basics
Topic 1B: Describe Network Basics
Topic 1C: Identify Network Data Delivery Techniques
Lesson 2: Describing Physical Networking Hardware
Topic 2A: Describe Networking Hardware
Topic 2B: Examine HBA/NIC/PCI Technology
Lesson 3: Examining Disk Technologies
Topic 3A: Examine Disk Fundamentals
Topic 3B: Describe SATA Technology
Topic 3C: Describe SCSI/iSCSI Technologies
Topic 3D: Describe SAS Technology
Topic 3E: Describe the Fibre Channel Architecture
Topic 3F: Describe the RAID System
Lesson 4: Identifying Removable Media Technologies
Topic 4A: Describe Tape Technologies
Topic 4B: Describe Optical Disc and SSD Technologies
Lesson 5: Describing Modular Storage Arrays and Disk Enclosures
Topic 5A: Describe Modular Storage Array Technologies
Topic 5B: Describe Disk Enclosures
Lesson 6: Examining Storage Network Connectors and Cabling
Topic 6A: Describe Copper Cable Connectivity
Topic 6B: Describe Fiber Cable Connectivity
Lesson 7: Describing Storage Architectures
Topic 7A: Describe the DAS Architecture
Topic 7B: Describe the NAS Architecture
Topic 7C: Describe the SAN Architecture
Topic 7D: Describe Content Addressable Storage Technologies
Lesson 8: Describing Ethernet Network Technologies
Topic 8A: Describe Ethernet Networks
Topic 8B: Multipath over Ethernet Networks
Topic 8C: Protocols on Ethernet Networks
Lesson 9: Describing an FC SAN
Topic 9A: Describe the FC SAN Architecture
Topic 9B: Describe Zones
Topic 9C: Describe Fabric Services and Extension Technologies
Topic 9D: Describe Converged Storage Network Technologies
Topic 9E: Describe Multipathing Issues
Lesson 10: Describing Storage Management
Topic 10A: Execute Storage Provisioning
Topic 10B: Describe Volume Management
Topic 10C: Monitor Storage Networks
Topic 10D: Describe Storage De-duplication and Compression
Topic 10E: Describe Management Protocols and Interfaces
Topic 10F: Examine ILM
Lesson 11: Describing Storage Network Implementation
Topic 11A: Identify Implementation Parameters of SAS/SATA
Topic 11B: Describe Storage Networks That Use Switch Technology
Topic 11C: Describe Storage Networks That Use HBA Technology
Topic 11D: Describe Storage Layouts
Topic 11E: Examine Storage Network Implementation Environmental Concerns
Topic 11F: Examine Implementation and Maintenance Factors of Storage Equipment
Lesson 12: Introducing Storage Virtualization
Topic 12A: Describe Storage Virtualization
Topic 12B: Describe Storage Virtualization Implementation
Topic 12C: Describe the SNIA Shared Storage Model
Lesson 13: Examining Storage Network Management
Topic 13A: Describe Storage Network Management
Topic 13B: Describe SAN Management
Topic 13C: Troubleshoot Common Network Problems
Topic 13D: Troubleshoot Common FC Problems
Lesson 14: Evaluating Storage Performance
Topic 14A: Identify Storage Latency and Throughput
Topic 14B: Examine Tuning and Workload Balance
Topic 14C: Evaluate Storage Device Bandwidth
Topic 14D: Evaluate Network Device Bandwidth
Topic 14E: Evaluate Storage and Host Tools
Lesson 15: Securing Storage Networks
Topic 15A: Describe Storage Security
Topic 15B: Manage Storage Redundancy
Topic 15C: Examine Backup and Recovery Technologies
Topic 15D: Describe Business Continuity
Appendix A: Mapping Course Content to the CompTIA® Storage+® Powered by SNIA® (Exam SG0-001) Exam ObjectivesAppendix B: CompTIA® Storage+® Acronyms