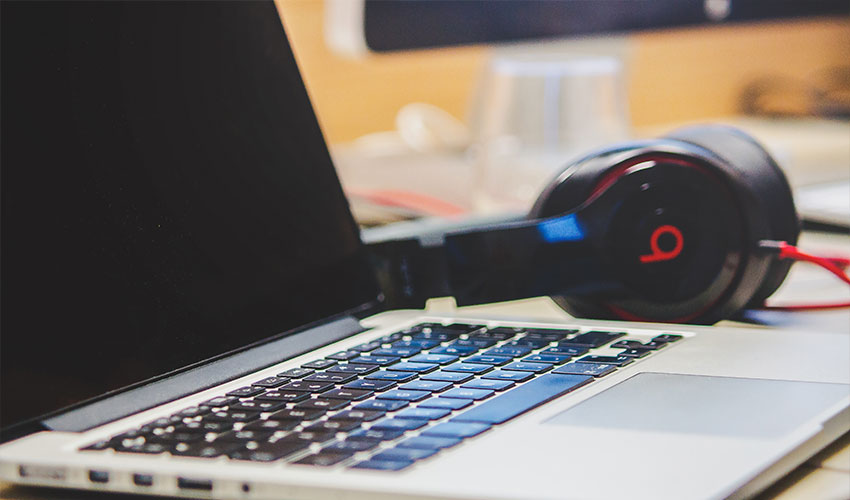 课程简介:
This three-day hands-on course introduces students to Logic Pro's primary features and basic user interface. Students learn how to generate a customized audio and MIDI configuration that will seamlessly integrate with their own personal production studio. Students also create their own song using Logic Pro's comprehensive array of software instruments, Apple Loops and DSP effects. In-depth lessons cover MIDI and audio recording, streamlined editing and arrangement techniques, user defined key commands, automation, scoring to picture and surround mixing. A troubleshooting section helps students to set up and optimize a Logic system effectively.
培训对象:
This class is designed for those who want to learn music production and composition using Logic Pro and who prefer hands-on and interactive instruction to best explore its functionality.
培训目标:
• Understanding Workflow Techniques.
• Recording and Editing Audio and MIDI.
• Using Software Instruments.
• Working with Audio Effects.
• Mixing and Automation.
• Manipulating Pitch and Time.
预备知识:
Students should have the following prerequisite knowledge prior to attending the course:
• Knowledge of OS X and basic computer navigation
• Basic knowledge of audio terminology is highly recommended
培训内容:
Day 1
Make Music with Logic Pro
Opening Logic, Exploring the Interface, Starting a Project with Apple Loops, Navigating the Project, Building an Arrangement, Mixing the Song, and Exporting the Mix
Recording Audio
Setting Up Digital Audio Recording Settings, Recording a Single Track, Recording Additional Takes, Recording Multiple Tracks, Punching In and Out (On the Fly and Automatic), Changing Recording and Metronome Settings
Editing Audio
Comping Takes, Assigning Mouse Tools, Editing Audio Regions in the Arrange Area, Deleting Unused Audio Files, Manipulating the Waveform with the Flex Tool and Editing Audio Destructively in the Sample Editor
Day 2
Recording MIDI
Recording MIDI, Quantizing MIDI Recordings, Merging Recordings into a MIDI Region, Recording MIDI Takes, Using Punch Recording, Using Step Input Recording and Filtering Incoming MIDI Events
Programming and Editing MIDI
Programming in the Piano Roll Editor, Editing a MIDI Recording, Using the Score Editor, Editing Notes with a MIDI Keyboard, Editing Note Velocity Using Hyper Draw, Editing MIDI Continuous Controller Events and Editing in the Event List
Programming Drums
Programming a Drum Pattern in Ultrabeat, Changing the Groove in the MIDI Editors, Creating a Snare Roll Using the Hyper Editor, Converting a MIDI Sequence into an Audio Region and Converting an Audio Region into a Sampler Instrument Track
Manipulating Tempo and Time Stretching
Matching the Project Tempo to an Audio Region's Tempo, Inserting Tempo Changes and Curves, Creating Apple Loops, Changing the Playback Pitch and Speed with Varispeed, Time Stretching and Tempo Matching with Flex Time Editing and Creating a Turntable or Tape Slowdown Effect
Arranging and Preparing for the Mix
Previewing the Song, Using Existing Material to Fill in Parts, Adding and Deleting Sections, Muting Elements and Cleaning Up Noisy Recordings
Day 3
Mixing
Previewing the Final Mix, Using the Amp Designer, Using the Pedalboard, Adjusting Levels, Choosing Pan Positions, Choosing EQ Settings, Using Delay and Reverberation, Using Dynamic Processing Plug-ins and Tips and Tricks
Automating the Mix and Using Control Surfaces
Creating and Editing Offline Automation, Recording Live Automation, Using Control Surfaces and Exporting the Mix
Troubleshooting and Optimization
Making Backups, Solving Audio and MIDI Routing Problems, Optimizing Hardware Performance and Addressing Unexpected Behaviors
Certification Exam
Students take an end user exam to earn Apple Certified Pro, Logic Pro 9 Level One status.
培训时间:
3天
认证与考试:
考试通过颁发Apple Certified Pro, Logic Pro 9 Level One认证证书